25 Mar 2020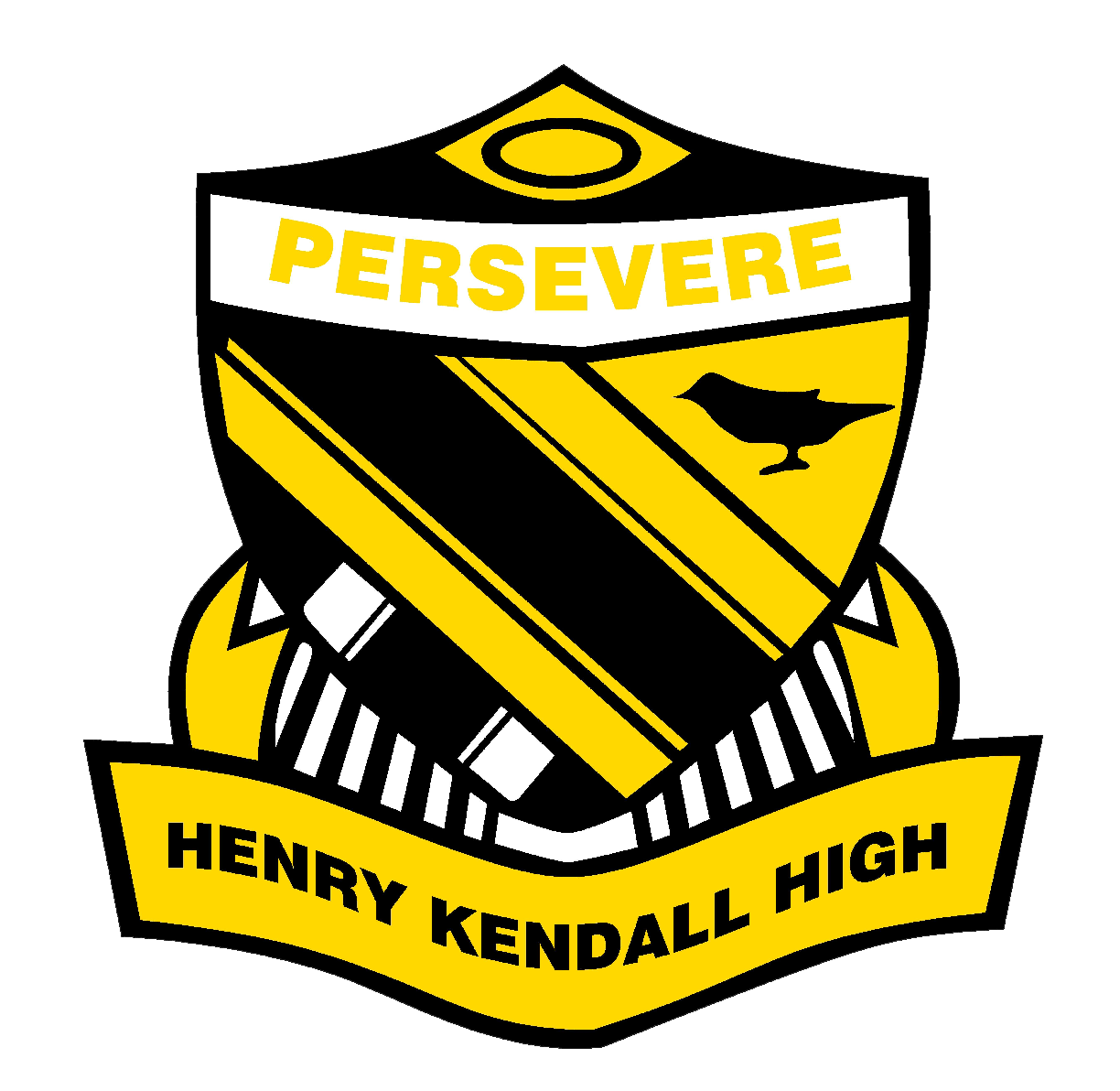 Dear Parents and Carers,
Henry Kendall High School continues to be as proactive as possible as we respond to the ever evolving health situation, and I thank you for your enduring support. Many parents and carers have made the choice to keep their children at home in light of the Premiers advice yesterday morning. I also thank parents for your patience in giving the teaching staff some space to ensure a successful and meaningful transition to online learning. These platforms are now in place, and are detailed later in this update. There are several other areas I will address today, so my apologies for another long post.
Canteen Closure
Today we were informed by the department that all canteens in schools have been instructed to close, effective from tomorrow. If your son or daughter is attending school in the next three weeks please ensure that they have a packed recess and lunch each day. I apologise for the inconvenience this will cause some families.
Online learning
Our transition to online learning platforms amidst these challenging times is now in place across all faculty areas 7-12, as well as for Special Education and Learning Support. This is a comprehensive approach that has taken significant work in a short space of time. It is not perfect, but is a fabulous foundation on which we will build. I take this opportunity to acknowledge the significant work of my staff in rethinking and re-imagining their teaching and learning structures and resources in an online environment for all classes inside a week. I mentioned it last week and I say it again – they are superstars.
Across the school a range of online platforms are utilised. Parents and students are being emailed this evening with the details of the platforms for every individual class across the school, as well as the access details. The code or password for each class in each faculty are provided in the attachments to the email you will receive.
These online learning facilities will be used exclusively for educational purposes to support the learning of your son/daughter. Some of the applications that we utilise include video conferencing and chat room facilities. All sites operate in a restricted mode and require class code or password access. However, it is equally important that student and teacher privacy be respected by parents in an online environment as it would in a physical classroom. Some parents have signed into classrooms as additional students, and this is not appropriate. It is important for parents to monitor online classrooms and learning, but please respect this as a teaching and learning environment for the interaction of teachers and their students.
It is important that parents actively encourage and support learning whilst away from the school site. Specific Rules of Engagement guide expectations for conduct in online learning;
· Behaviour or language that is not appropriate in a school or classroom setting is not appropriate on social media channels created for educational purposes.
· All interactions are specific to the educational topic relevant to that timeframe.
· Personal comments of any nature are not appropriate.
· Comments or material that are off topic or contravene acceptable community standards are not appropriate.
· The online platform will generally be monitored during regular school hours of 9am to 3pm weekdays.
· Failure to comply with the Rules of Engagement may result in disciplinary action being undertaken by the school.
Further information on online privacy please go to;
Across the school, faculties will be using Google Classroom as the primary method of communication, accessed through the Student Portal. All information, classwork and assessment tasks will be communicated on this platform. While we may use other applications and websites in our delivery of the curriculum, most links and ways of accessing these will be coordinated through each relevant Google Classroom.
For Google Classroom: Students need to log in to their Student Portal, and access Google Classroom in G Suite. They will then need to sign in to the relevant class using the codes in the attachments.
For Microsoft Teams: Students need to Google 'Microsoft Teams' and either download the app or log in using their class code. Alternatively, for those classes that have been set up on Microsoft Teams their teacher will have already emailed each student a code.
Each student will have 6 – 10 classes and associated codes across the various faculties (depending on their year group), so it is recommended that, where possible, the attachments be printed for easy access. I ask also that parents sit with their son/daughter in the first instance as they open each class they are enrolled in to ensure that access issues are not present.
My apologies for the volume of information in the attachments you receive in the email, however it was important that this was communicated as one central point to ensure clarity.
Supporting Your Children
We continue to receive enquiries about how to best support our young people at this time. The following link focuses on how parents can address this challenging topic with their children.
https://www.generationnext.com.au/…/how-to-talk-to-your-ch…/
Stage 6 Assessment
At this time uncertainty around Stage 6 assessment, especially for the HSC, is creating anxiety for students and parents. Please be assured that we are very aware of this situation and are working through the process of ensuring every student is supported with equal access and opportunity whilst also meeting NESA guidelines. The primary challenge are in ensuring that tasks can be submitted online, or are accessible in an online format. With some tasks, this is not a simple process. The following will be put in place in the coming days;
• Tasks that are able to proceed without modification or with slight modification will do so. Students will receive clear communication regarding these.
• Tasks that that have been published however require significant modification for online delivery or accessibility will be delayed to allow these to occur.
• Tasks not yet published but require modifications may still proceed according to original timelines, however will be modified. In some instances tasks will be postponed until next term.
• Advice around practical tasks is still pending, and I will keep families informed as information and decisions come to hand.
I will endeavour to provide specific information relating to HSC tasks that will be postponed in the coming days. I am also very aware of the wellbeing of our students who are now not only dealing with the HSC pressures but also of uncertain or difficult family circumstances, and we will continue to provide as much support as possible.
Stage 4 and 5 Assessment
All assessment in Years 7-10 has been postponed between now and the end of term to allow for students and teachers to adjust and become familiar with the new environment we are operating in.
For many of our families the past two days have become increasingly difficult and uncertain. Our thoughts as a community are with you. Please stay safe and well at this time.
Yours Sincerely,
Andrew Backhouse
Principal